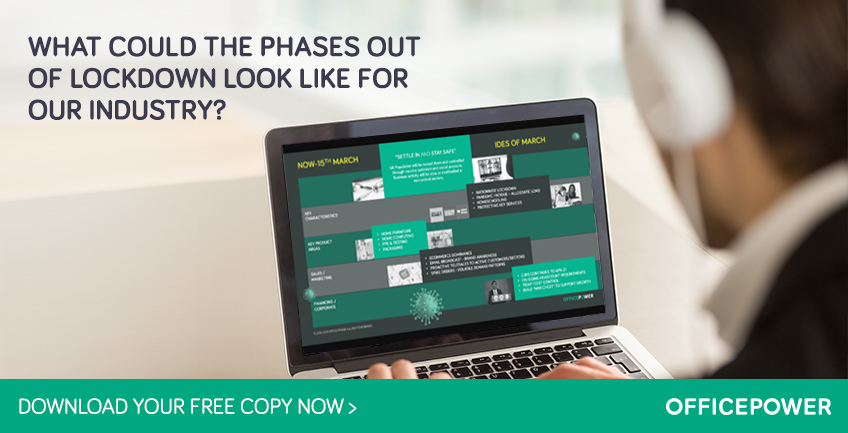 What could the stages out of lockdown look like for our industry?
Boris Johnson recently announced that we are working towards a cautious but irreversible exit from what is hopefully our final national lockdown. But what does this mean for our industry, and how can dealers plan for this staged recovery?
In our latest webinar, Office Power CEO and BOSS Chairman Simon Drakeford laid out plans for what this staged exit from lockdown could potentially look like. This included the key characteristics we'll see in each stage, the main product areas likely to be in demand, sales and marketing focus, financial forecast and how dealers can react in line with these stages in order to stay ahead.
If you'd like to discuss this in more detail, or you have a question about how Office Power could help to support your business during these times, call 07789 004 158 or email chris.armstrong@officepower.net. You can also watch the entire webinar here.