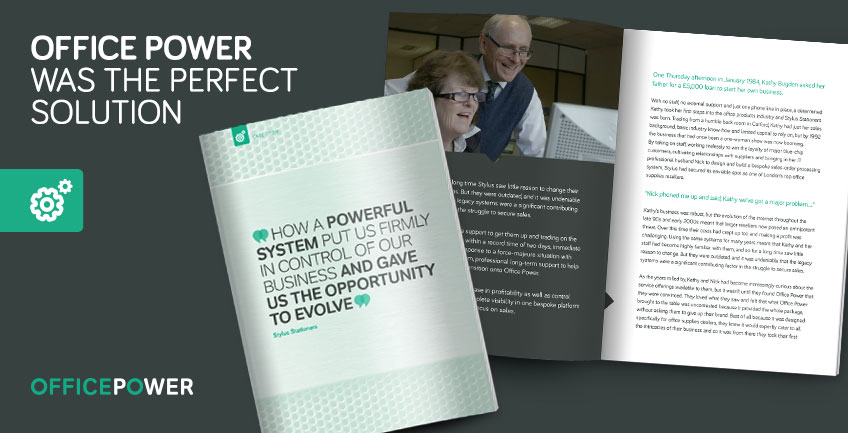 The system that gave Stylus the opportunity to evolve
Surprisingly, we've found that many office supplies dealers remain loyal to their legacy systems even if they're outdated and impacting their business's profitability and performance. That's why we've carried out this in-depth case study which shows how Stylus Stationers increased their profitability by a massive 300% when they chose to partner with Office Power, using our industry-leading system to its full advantage to elicit real growth and profitability all round.
the story
For a long time Stylus saw little reason to change their systems. But they were outdated, and it was undeniable that the legacy systems were a significant contributing factor in the struggle to secure sales. As soon as they chose to partner with us, they received one-to-one support to get them up and trading on the new system within a record time of two days, round-the-clock support in response to an unexpected force-majeure situation with their old system and professional long-term assistance to help them successfully transition onto Office Power and reap all the benefits. Since partnering with Office Power, Kathy and Nick have enjoyed over 300% increase in profitability as well as control over margins, complete visibility in one bespoke platform, more time to focus on sales and finally a better work-life balance.
Keen to find out more?
Download the full case study and discover how Stylus:
Got up and running on the new system in just two days with support in a force-majeure situation
Enjoy over 300% increase in profitability as well as significant control over margins
See real business growth thanks to complete visibility in one bespoke platform
Received time back to focus on sales and enjoy their home lives