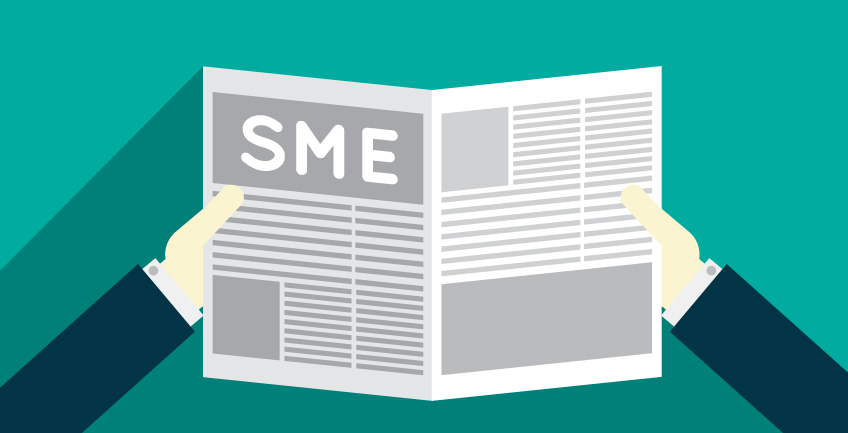 SME Business Update
Our roundup of news for small businesses, including the introduction of the new Consumer Rights Act 2015
National Living Wage
Small firms are worried that the National Living Wage (NLW) will affect their ability to hire new staff and expand their business.
The new rate of £7.20 an hour for people over 25 is due to come into force in April 2016. According to the Office for Budget Responsibility the increase, from £6.70 – the National Minimum Wage (NMW) at the moment – will cost businesses 1% of their profits.
However, a survey by the Federation of Small Businesses (FSB) has found that 38% of respondents felt that the rise would have far-reaching impact. Companies in the wholesale and retail sector and SMEs in accommodation and food services were most likely to say that they would suffer.
The FSB's Cost of Employment Index estimates that the change would cost a small retail business with six full time staff an average of £5,900 a year.
According to the government the new NLW will lead to '£910 per annum increase in earnings for a full-time worker on the current NMW'. It argues that this increase will offset the drop in the income of working people caused by the abolition of tax credits.
The government was defeated in the House of Lords on its plans for tax credits. This will be a key issue in the Chancellor's Autumn Statement on 25 November.
Consumer Rights Act 2015
The Consumer Rights Act 2015, which came into force on 1 October this year, gives shoppers greater protection when buying goods. It also introduces consumer safeguards on downloaded digital content – including apps, music, films, games and ebooks.
A major change is that the Act gives consumers the right to a refund within 30 days if they bought something that is faulty. The previous law was unclear on the length of the refund period. This applies to products whether bought online, on the high street or at any other retailer.
Should the retailer fail to repair or replace a faulty item consumers are now entitled to ask for a refund or a reduction on the price.
The Act also makes it easier for customers to challenge hidden fees and charges. The consumer watchdog Which? says contract terms, including price, 'may be assessed for fairness unless they're both prominent and transparent'.
Which? emphasises that businesses should ensure that staff are familiar with the new rules, otherwise retailers may be inadvertently breaking the law as well as shortchanging the customer.
The Department for Business, Innovation and Skills has put together a checklist to help businesses comply with the law.
European Investment Fund finance for SMEs
A joint venture between the European Investment Fund (EIF) and Barclays has set aside £100m for lending to innovative small and medium-sized enterprises in the UK.
Backed by EIF's InnovFin SME Guarantee, the scheme works with banks to lend to SMEs and small mid-caps needing investment for research, development and innovation.
Barclays will offer smaller enterprises additional financing at more favourable rates over the next two years. This is lending for high-growth companies that require access to finance early on in their operations.
The EIF says that the minimum loan is £100,000, with a maximum of £5 million. There is a minimum term of 12 months, with a maximum of up to 10 years available (subject to conditions).
Digital can help SMEs pull ahead
Small businesses have the most to gain from using digital technologies according to a new report from research group Oxford Economics.
Digital capabilities brought in £123 billion in business revenues in the past year, equal to 3.4% of the UK's GDP, says the Digital Opportunity report, prepared for Virgin Business Media. It forecasts that there is great scope for businesses to expand use of these technologies across the country.
Geographically speaking, the growth potential is greatest in London (another possible £48.5 billion in revenue), but other regions are catching up. Scotland could add £10.7 billion, while Wales, the North-West and South-East, could all see a 3.1% rise. Such growth could boost the economy by £92 billion.
Though small businesses have fewer resources, they are well positioned to catch up with larger competitors. According to the Oxford data, SMEs are planning to boost employment by 6% over the next two years to capitalise on digital opportunities, three times the rate of larger companies.
It is not the money, but the strategy that brings results, says the report. Those companies that priorities the use of digital technologies for their business do not spend any more on this than other firms; they just spend it more wisely.
These digital leaders also get better results: a 5.3% rise in revenues and a 5.5% reduction in costs, figures which are 30% higher than other firms
PayPal supports for start-ups
PayPal is offering mentoring and support to small businesses through its mobile payments subsidiary, Braintree.
Two batches of budding businesses have already completed the six-month Start Tank programme, launched at Braintree's offices in London last year. Now PayPal is inviting applications for the third incubation cycle. Candidates should not compete with PayPal and applications close on 16 November.
Start Tank provides six months of free working space, of 2-4 desks, to early stage start-ups. Working in a collaborative setting, each business has a dedicated sponsor. They also have access to executives from PayPal and Braintree, as well as external experts, plus opportunities to meet angel investors and venture capitalists.
The entrepreneurs will be able to pilot their products within the PayPal London office and the programme culminates in a Demo Day where they will present their business model.
Credit cards fund business finance for small firms
One in eight of senior decision makers in small businesses have used personal credit cards and personal loans to finance their firm in the past year.
The data, from Santander's Corporate & Commercial department, also shows that one in four people had relied on an overdraft.
The Access to Finance study reveals that this is most common in the North East where 26% of SMEs said they had used personal credit facilities as financing – more than double the national average.
The West Midlands seems to be the most prudent in this area, with only 7% of small businesses turning to personal credit to pay for their business.
Santander's research reveals that 8% of firms admitted they had never reviewed their finance requirements to work out financial stability or the amount of money needed to embark on new projects.
The study discovered that late and failed payments from customers were the biggest problem for 25% of SMEs, yet only 5% had used invoice financing in the past year.
Fears about cash flow were another worry, with 43% of businesses saying that they were concerned or very concerned about this aspect of their business.
Author: Inksmith