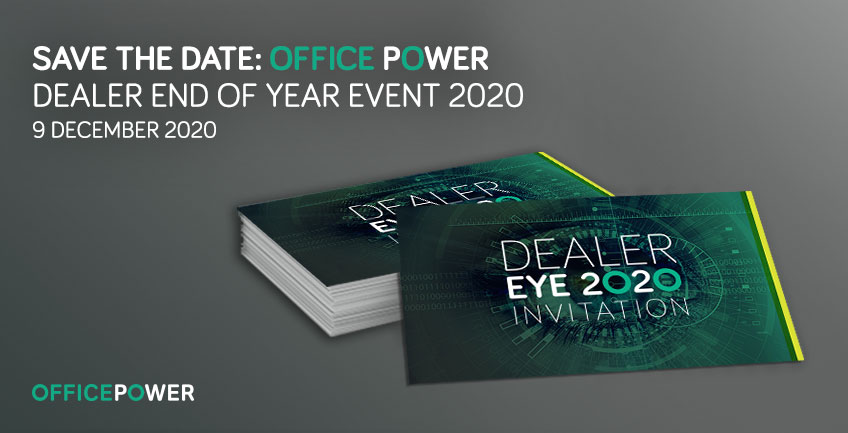 Registration is now open for the Dealer End of Year Event 2020
The strength, resilience and supportive spirit of the dealer community has been remarkable in these difficult times. In light of this, we're opening up the Office Power Dealer EYE (End of Year Event) to selected dealers as well as existing partners.
This live, dealer-only event will take place during the afternoon of the 9th December 2020 and will focus on how together, as a dealer community, we can confidently plan for a better and more prosperous future.
The event agenda will revolve around the priorities for 2021 and beyond
Strategic Outlook Dealer Panel Discussion: debating the answers to the difficult questions as we try to navigate through these uncertain times
Interactive workshops: how to beat Amazon without playing their game?
Q&A session: what are the characteristics of the survivors?
We'll also be hosting a relaxed social event later in the day, giving you the opportunity to network with other dealers in a fun and casual environment. All attendees who register early will be treated to a surprise gift, more details to follow shortly.
To register for the event please visit the event page. You can also contact Alina Fisher on 0207 091 4659 or email alina.fisher@officepower.net if you have any questions.