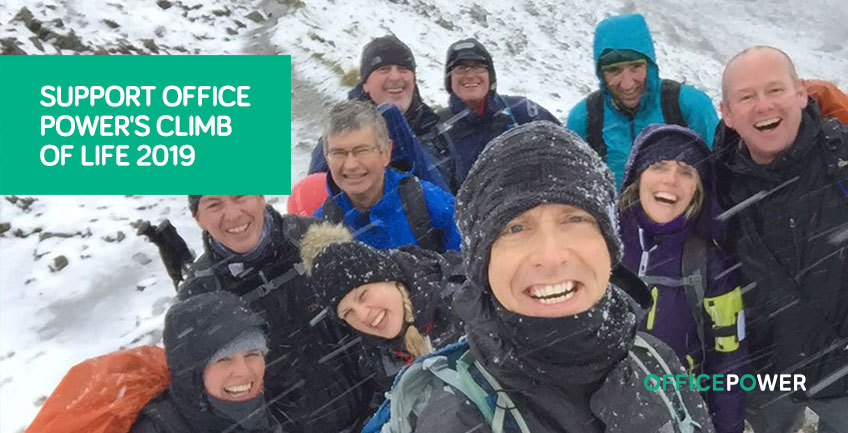 Office Power Team to tackle Climb of Life 2019 – just two weeks left to support!
In just two weeks we'll be making our way up the highest Lakeland Mountains to raise money for the Institute of Cancer Research (ICR). The ICR continues to make groundbreaking discoveries so far in the mission to end cancer, and we're excited to be part of this amazing event once again.
This year we're tackling another treacherous mountain range so we're likely to face adverse weather conditions throughout the ascent and descent, but we'll gladly go through this to support such a worthwhile cause.
Please support us by donating to our just giving page.