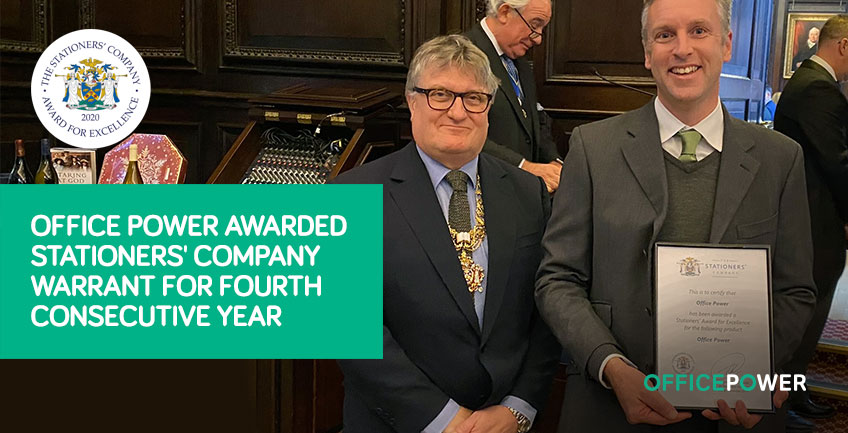 Office Power presented with Stationers Warrant for fourth consecutive year
The Stationers' Warrants Committee has presented us with a Stationers' Company Warrant for excellence in our technology and services for the fourth year in a row. We were initially awarded the prestigious warrant in 2016 after judges were impressed by the way in which we support Office Supplies dealers 'to concentrate on growing their brand and more importantly profitable sales'.
Judges announced that they would extend our warrant in recognition of further innovation and development of the Office Power platform at the Company's Warrant Awards last week. The Stationers' Company Warrant was first introduced by Past Master Helen Esmonde in 2014 to recognise and promote excellent products and services.
Our CEO Simon Drakeford said: "Having our Warrant extended for another year is a fantastic achievement for the Office Power team and our dealer partners. It also recognises the ongoing developments we have made to our technology and platform over the past year, and how these are increasingly relevant and highly beneficial for resellers today. The continuous evolution and innovation Office Power undergoes and the high standard of service we offer are accountable for the platform's success. Being awarded with this Warrant once again confirms this."