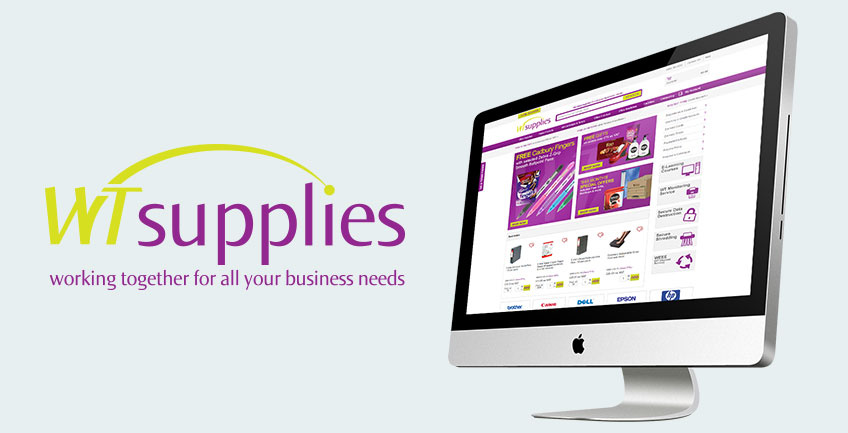 OFFICE POWER PARTNERS WITH YORKSHIRE'S WT SUPPLIES
JULY 2016: Office Power, the technology platform and support team giving office supplies dealers the confidence and control to make their businesses stronger, has partnered with WT Supplies in West Yorkshire. The partnership is central to the WT Supplies' plans to break the £2m turnover barrier by 2018.
Keighley-based WT Supplies was formed in 1980 by Ernest Walton and purchased by its current owners – Mark and Sara Exley – in 2002. Ernest was terminally ill and keen to sell to a company that would continue to look after his customers the way he did. Mark & Sara`s Company Right Price Computer Supplies mainly sold EOS products & no stationery; Ernest's WT Supplies was the exact opposite. Both companies shared the same ethos – to treat customers with loyalty, integrity and honesty.
Mark and Sara grew the company steadily and, have achieved a turnover of £1.2 million for the last three years. Keen to break through the £2m barrier, WT Supplies partnered with Office Power in June.
"As a business, we are doing very well. But it's always been our ethos that, when the going is good you should never rest on your laurels and should always plan ahead. In order to grow and futureproof the business on our own, we knew we would have had to invest in more staff, more delivery vans and new systems and marketing expertise"
"By partnering with Office Power, we've now got access to everything we need to grow without the need to make a huge investment – we have a fantastic team of highly-skilled people who look after our customer services, sales and marketing, and we use state-of-the-art systems that talk to each other – the one thing that was really holding us back as a business. As a growth strategy for where we are as a business, Office Power blows everything else out of the water"
"For the last five years, I've been a business manager and not had the chance to be selling – I've been running the team and trying to integrate the systems and keep up to speed with industry changes instead of doing what I love. Sara and I have also not had a 2-week holiday for 16 years as we have always been full on with the business, that`s now changing due to Office Power. To say Office Power is life-changing is an understatement. We leave the office no later than 5.30 these days, take lunch breaks and don`t worry about all the logistics and systems. We will be debt-free within months and our aim is to break the £2m turnover barrier by the end of 2017. And, perhaps most importantly, we now have an exit strategy. A big worry for me was what do I do with the business when I reach retirement age. Now we'll be able to hand it over to the kids or sell it as a debt free Company as WT Supplies still 100% our business"
Simon Drakeford, CEO, Office Power, commented: "WT Supplies is the perfect example of how the scalability of Office Power can help dealers to surpass that £1m plateau and grow their business, turnover and profits without the significant financial investment that would previously have been necessary."