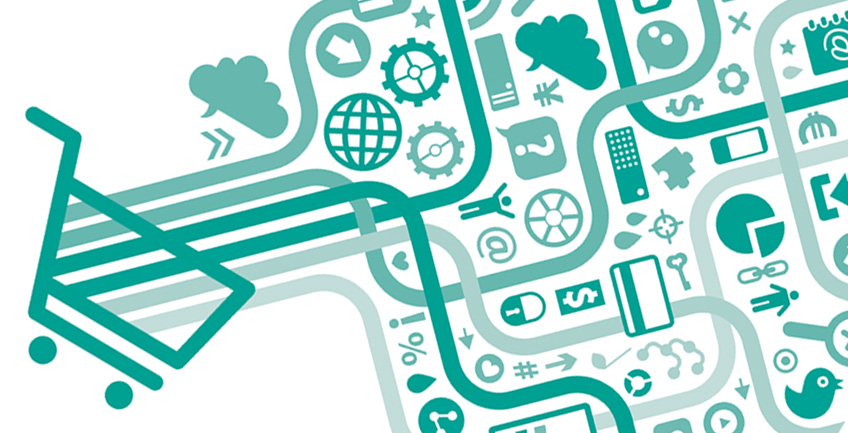 Multichannel: Why It Can't Be Ignored
Simon Drakeford, Office Power's CEO and founder is here to talk about Multichannel and what it can mean for your business.
Much has been written about multichannel retailing in the last few years. I, myself, sat on a panel at the OPI European Forum in Amsterdam earlier this year to discuss multichannel and its role in the office products industry. Often, when new business models are surrounded by so much hype, businesses believe they can choose whether to listen or ignore. When it comes to multichannel, however, I firmly believe that office supplies dealers ignore it at their peril.
Ignore multichannel at your peril
By 2025, 75 per cent of the workforce and, therefore, the holders of the majority of purchasing power, will be Millennials. Millennials, or Gen Y, are the first generation to grow up in a world powered by technology, and it's technology and social trends that are dramatically changing the way people shop and interact commercially.
Long before 2025 Millennials will demand a multi-channel offering. Even now, customers expect some multichannel options. There is no longer such a thing as a single channel purchasing journey. AIDA (attention, interest, desire and action) has become fragmented across a multitude of media and channels. Customers might have a preferred channel but they no longer interact exclusively through that channel. In order to compete in the future office supplies dealers must be able to start a dialogue – or transaction – on one media or channel and continue it across others.
How to become a multichannel retailer
At Euroffice Group we considered what our multichannel strategy should be a few years ago. How could we enter new channels efficiently and effectively with no organic expertise? Should we pioneer mobile? An app? Responsive? In the end we decided to focus on what we are good at – marketing and technology – and we built a white label system and support platform to enable traditional offline dealers to leverage online platforms to deliver a multichannel offering. This model – Office Power – allowed us to take advantage of the skills and experience of an offline sales channel through enabling it, rather than doing it. It's an unusual approach but it demonstrates there are multiple approaches to integrate multichannel. Other options include extending the channels you use in your current media or entering new channels. Whichever you choose, the following checklist is useful:
• Always trial new channels before making a significant investment.
• Model the competitive landscape and choose your battlegrounds carefully.
• Consider the size of investment/appetite for risk if you are looking for first move advantage in emerging channels.
• Be 'brand self-aware' when attempting to penetrate social or personal environments.
• Never forget the importance of big data.
Making the switch to multichannel
Key points to consider in implementation include:
• Creating a single database recording all customer interactions across all touch points matching channels to meet demand.
• Using econometric modelling to understand the cost to transact across the different channels.
• Mapping the propensity of your customer base to interact/transact across the different channels.
• Understanding it's okay for pricing and proposition to be different on different channels.
• Adopting different channel experiences as long as your brand message is consistent.
The benefits to your businesses
Ignoring the shift to multichannel could be fatal for your business. Making the move isn't easy but there are significant business benefits to be had, including:
• Enhanced brand loyalty
• Increased share of wallet from less intra channel leakage
• Future proofing and matched to psycho-demographic trends
• Order/customer growth in price elastic channels
• Margin growth in inelastic channels
• Rich customer data for enhanced CRM
The maturity and adoption of different channels varies greatly by industry and any change or investment needs to be cognisant of this. However, even if some of the terminology is a little over-marketed and the urgency a little over-hyped there is no doubt that the move to a multichannel interaction model will come and stay, so doing nothing in this industry is no longer an option.