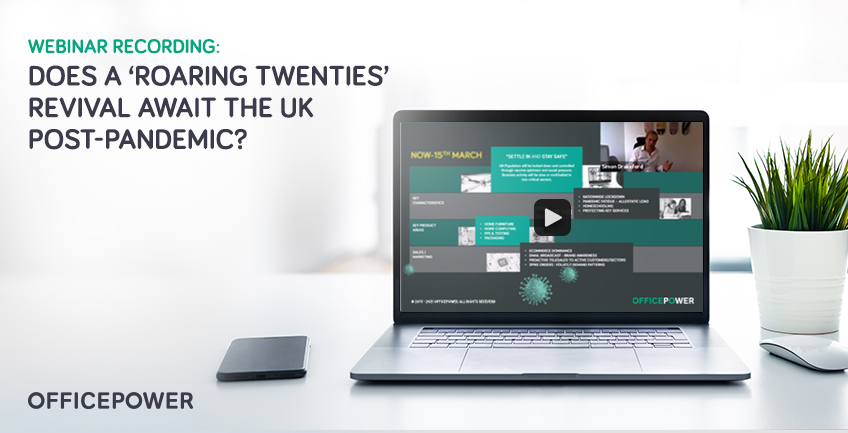 Missed our latest webinar? Catch up on demand
Last week we hosted our latest webinar: does a 'Roaring Twenties' revival await the UK post-pandemic? If you missed it, you can still catch up on demand below.
Well-managed and efficiently structured office supplies companies will rise out of the Covid crisis, but it's clear we have some significant headwinds in the short term. In the webinar, Simon Drakeford, EO Group CEO and BOSS Chairman, discusses the different potential stages of recovery to try to enable effective business planning – and talks about the likelihood that a roaring twenties could be a reality.
Watch the full webinar recording below