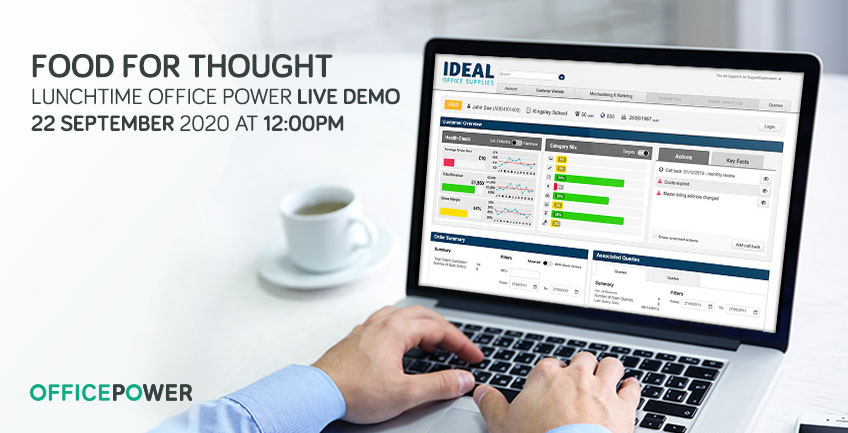 Food for Thought: live demo with Office Power
Are you looking at ways to strengthen your business in the new post-Covid world? Do you want to know how other dealers get the support they need? Are you interested in what Office Power could offer but don't want to be 'sold to'? If your answer is yes, then our Food for Thought Live Demo session is perfect for you.
Running live from 12PM to 1PM on Tuesday the 22nd of September, the session will give you a full but brief overview of the Office Power platform and support services. Our COO, Richard Sinclair will showcase the Office Power platform and e-commerce solution, whilst our CEO, Simon Drakeford will talk about the support services that are available with the system.
The session is available for dealers only and we'll follow up with answers to any specific questions, so it's a perfect opportunity for you to find out more about the options available to you.
Please register your details below so we can send you the details on how to access the live session.