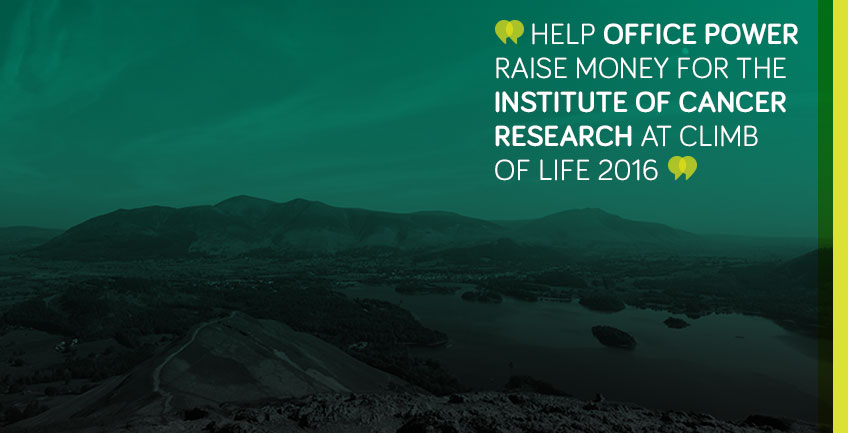 Office Power team joins Climb of Life
Climb of Life is a fantastic fund-raising event organised by Chairman of the BOSS Benevolent Fund, Graeme Chapman. The event has been running for the past 29 years and has raised over £650,000 in the past decade alone.
To celebrate and support the fund-raising this fantastic event does for the Institute of Cancer Research, the Office Power team will be joining 100 members of the supplies industry community to hike 10 peaks at the Lake District on 4th November 2016.
Leading the team will be Simon Drakeford, CEO, Office Power alongside Chris Armstrong, Alina Fisher and Kenny Sneddon.
We're hoping to raise over £2000 for this worth-while charity that we all hold close to our hearts and have set up a JustGiving page which you can find by clicking here. Any donations you can make to support the team will be greatly received and will go a long way to helping the charity reach its aim of increasing the cancer survival rate to 3 in 4 people by 2034.
Currently, 1 in 2 people will be diagnosed with some form of cancer in their lifetime and we want to help raise awareness of this shocking statistic and the Institute of Cancer Research to help change this odds.