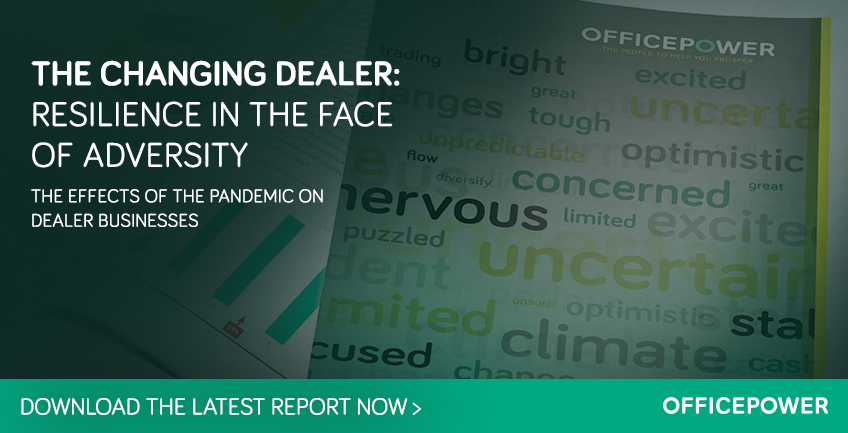 The Changing Dealer: Resilience in the Face of Adversity Report
During the Covid pandemic, we launched an in-depth research programme to try and continually assess the impact of the crisis on both our industry and the wider economy. With the aim of supporting dealers to survive this crisis, we've now published the findings in a brand-new report, The Changing Dealer: Resilience in the Face of Adversity. 
Based on a survey of over 100 dealers, this report offers valuable insights from across the industry to help dealer businesses survive the crisis. We've also included some information on the current activity and impact of Lockdown 2.0.
What does the report include?
The report covers a variety of insights including:
The industry journey throughout the pandemic
The changing customer and their needs
The impact of the wholesaler changes on the dealer channel
The rise of online competition and how dealers plan to tackle it
Dealer revenue return predictions and how they plan to reduce fixed costs
Future changes to the dealer business model
Why now is the time when the fear of not changing must outweigh the fear of change
You can download your free copy of the report here >
If you'd like to find out more about our research findings, or chat about how Office Power could help you plan for a more prosperous future, contact Chris Armstrong today on 07789 004 158 or email chris.armstrong@officepower.net.