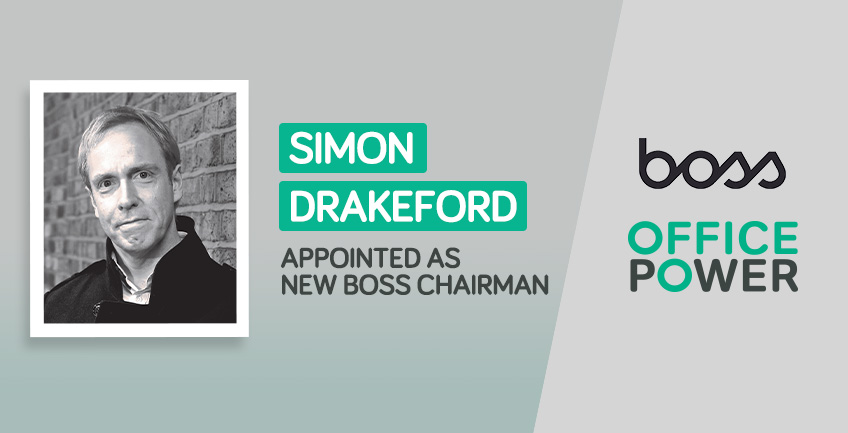 CEO Simon Drakeford elected as BOSS Chairman
Our CEO Simon Drakeford has been unanimously elected to be the new BOSS Chairman at their recent board meeting. He will lead the Board in a non-executive and voluntary capacity in addition to his current executive responsibilities at EO Group. Simon will help to develop and guide the strategy and activities of the organisation over the next important years. He has spent the last three and a half years actively involved as one of the Non-Executive Directors of the BOSS Board, and was at the heart of the re-branding and re-positioning of BOSS during that time. He takes over as Chairman with immediate effect.
What Simon has to say
"With the appointment of Amy Hutchinson as our new CEO, we are entering an exciting and transformational period in the long history of BOSS and our support for members of our trade. It is a real privilege and an honour to be asked to chair the federation and I relish the opportunity to work with Amy to help BOSS continue to objectively champion all sectors of our rapidly changing industry. I've had relevant recent involvement on the BOSS Board and understand both the opportunities and challenges in front of us. The handover between Amy and Phil is already well underway and going smoothly. Geoffrey is also staying with us on the Board as my immediate predecessor, so we have good continuity between us all with the upcoming changes. Exciting times lie ahead."
Three year chairman Geoffrey Betts' thoughts on the change
"In my time as Chairman we have revamped the look and feel of BOSS and built further on its foundations of relevance for our industry. With Amy as our new CEO and Simon taking over as chair we have a really strong leadership team in place to take BOSS forward. I've really enjoyed the last three years working with Philip and wish Simon and Amy the very best and every success. "Simon is very well known in all quarters and his brand of enthusiastic dynamism will go down well with members. Amy is a consummate and professional marketeer and will bring her strong, broad set of skills and very engaging personality to the organisation. I'd like to thank the Board who have supported me and BOSS by giving their time and effort. Thanks also to Phil Lawson – he and I have enjoyed an excellent working relationship and are leaving the organisation in good health."
Going forward and the upcoming BOSS AGM
Simon and Amy are both looking forward to meeting and hosting members at the BOSS AGM and Members' Day which is on the Tuesday 16 July at Stationers' Hall. The day has an interesting and engaging programme of content and is a good opportunity to meet with senior peers from across the industry. Rob Jenkins, who has acted as the BOSS Treasurer for the last eight years, will be standing down from this role on the 16 July, following his retirement from the industry, and will attend the meeting for the last time in this capacity. The Board are enormously grateful to Rob for his service and hope you will join him, Phil and Geoff and give them all a good send off at Members' Day.