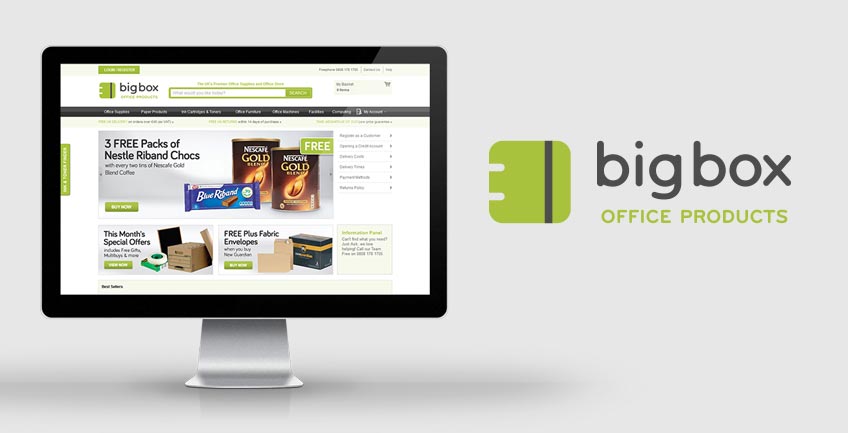 Big Box Office Products Joins Office Power
Office Supplies Dealer Big Box Office Products in Northern Ireland is on track to achieve ambitious growth thanks in part to its recent partnership with Office Power. Founder and managing director John Wallace has big plans for the Irish business and is on track for record growth in 2015 and 2016.
Office Power is the unique software, service and support platform powering growth and profitability for office supplies dealers in the UK. The two companies started working together on 1st August 2015.
John Wallace explains:
"Big Box is still an evolving business, but I have always had a very clear vision for its future. To have even the smallest chance of achieving my goals, I knew I needed to increase the numbers and that meant an increase of sales and customer service experts as well as developing strong online presence with brilliant aesthetics and usability and find a best-in-class system to support the business – without the latter, it's impossible for a dealer to achieve its full potential."
That system was Office Power and, in just a few weeks since working together, Big Box has already seen results:
"We are right on target and the picture is looking bright – it's working out exactly as I'd hoped," said John Wallace.

"Sales-wise, quarter three is traditionally a quiet period but we've been really busy and we're on course to excel our previous figures. Growth-wise, we have additional sales members joining the team and our plans to build an efficient system are an ongoing process. Our new system has helped us get there a lot faster.

"The feedback about the website has been fantastic and customers are already opting to order online rather than use the phone, which has freed up my time and means I can focus on growing my customer base and moving the business forward.

"Office Power is a great solution and a great bunch of people. In this business, it's critical to work with suppliers who are honest, tell it like it is and who you can trust – and that's Office Power."
Simon Drakeford, CEO, Office Power, added:
"Big Box is a great example of how Office Power can help dealers to cut costs, increase their profits and achieve growth at any stage of their lifecycle. Big Box may be a young company but John is a very ambitious and savvy entrepreneur who understands that sitting still is not an option for dealers. He knows the only way to achieve success is to evolve and we're really looking forward to helping him realise his goals."