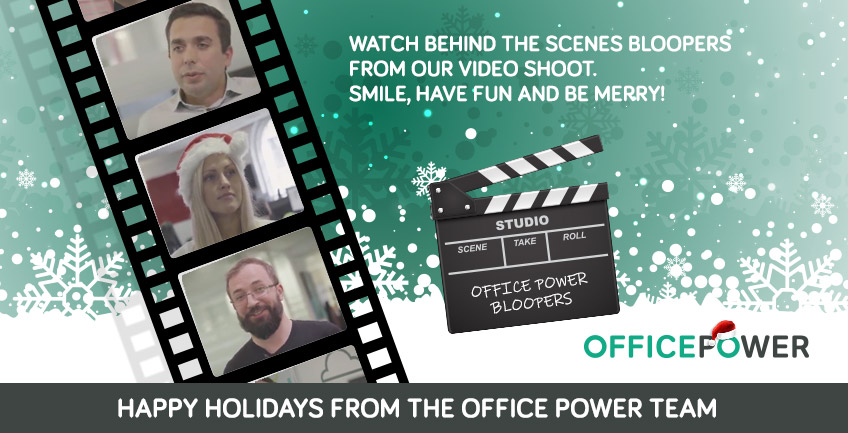 Behind the scenes blooper video from Office Power
We hope you watched our video series, published on the blog earlier this year, and now know all you need to know (the serious stuff) about Office Power. To make you smile and spread the Christmas cheer in the run up to holidays, we've decided to release this blooper video.
Take a sneak peak behind the scenes of our video shoot. Have fun and be merry, happy holidays from all of us at Office Power!
[youtube v="dzjGJw8nyf0″]